Coltrane's Lost Recording
Photo credit: Chuck Stewart
In the years leading up to "A Love Supreme," saxophonist, John Coltrane's explosive 1965 magnum opus, 'Trane produced eight albums for Impulse! Records featuring the members of his classic quartet that featured bassist Jimmy Garrison, drummer Elvin Jones and pianist McCoy Tyner. However, for many, only two of those, "Coltrane" and "Crescent," attested to the band's powerful live ethic.
Good news for 'Trane fans: On June 29th Impulse! released "Both Directions at Once: The Lost Album." It represents a full set of material recorded by the quartet on a single day in March 1963, but it was never released. Lost for years, the family of Coltrane's first wife, Juanita Naima Coltrane, recently discovered his personal copy of the recordings, which she had saved, and brought it to the label's attention.
Both Directions at Once fills a crucial gap in the group's studio output, bringing new material to the historical record. Produced by Ravi Coltrane (John's son, also a saxophonist) with Ken Druker (an executive at the Verve Label Group), it compiles seven tracks into an album-length statement, with a roughly equal portion of alternate takes. Among the originals are two unfamiliar compositions, identified only by session log number. One of these, "11383," is a minor blues with some of the same incantatory fervor that Coltrane would harness the following year, for A Love Supreme.
Analyzing Al Foster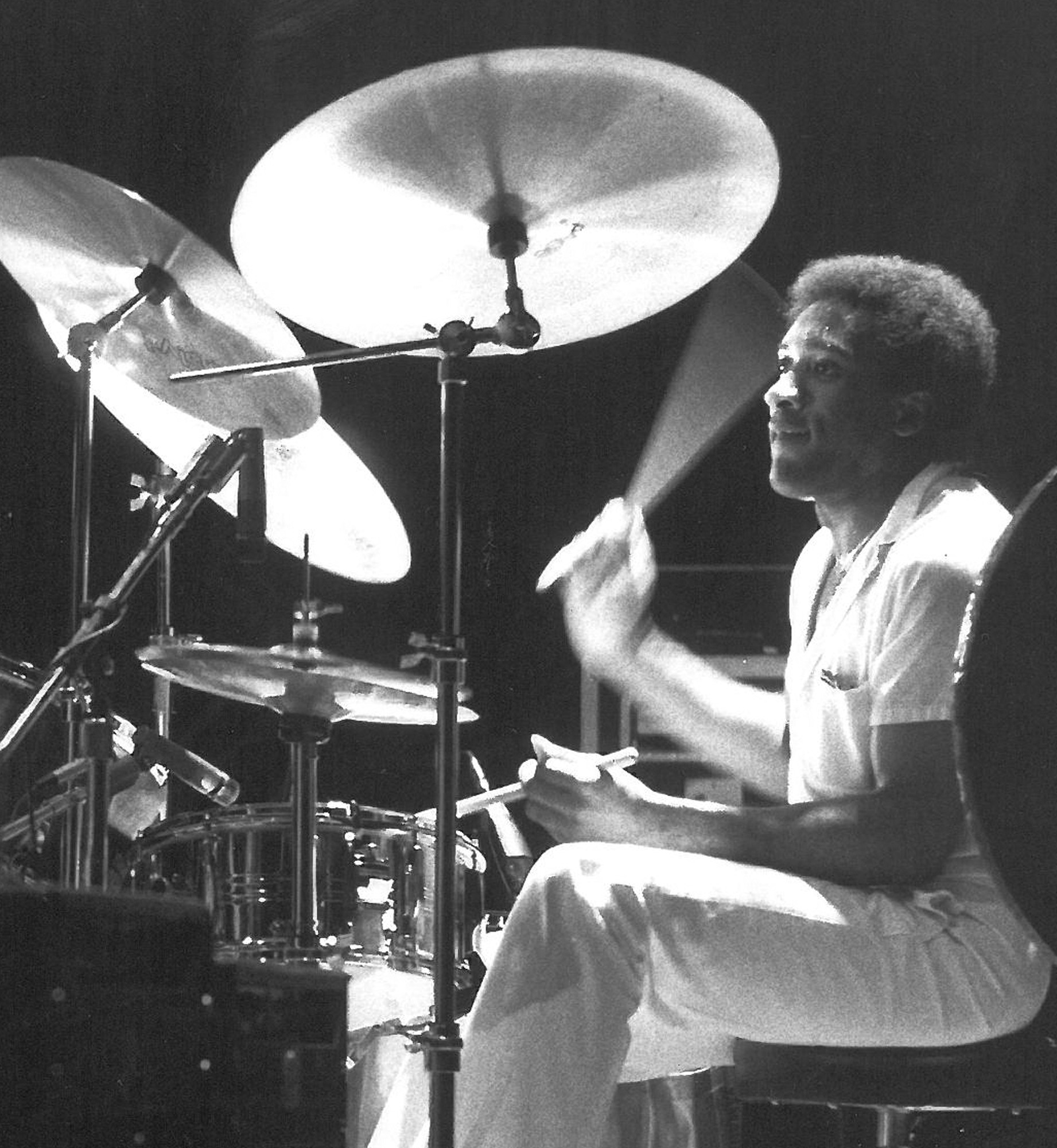 Photo credit: Modern Drummer Magazine
In this article, New York-based drummer, Jordan Young, takes a closer look at renowned drum icon, Al Foster. Foster, known for his work with Miles Davis during the 1970s, was one of the few people to have contact with Davis during his retirement from 1975–1981. Foster was also tapped to play on Davis's 1981 comeback album, The Man with the Horn, making him the only musician to play with Davis before and after his retirement. Foster also toured with other jazz giants, including Herbie Hancock, Sonny Rollins, and Joe Henderson.
Read Young's breakdown of Foster's infectious groove and how Foster 'colors' music with various textures and rhythmic motifs. As Young notes,"...he never gets in the way of a tune while continually rumbling beneath the ground. Sometimes, when the time is right, he'll burst up from below the surface and react to and encourage soloists' phrasing. Propelling his bandmates' ideas with clear intention and intensity, Foster is a true conversationalist and interpreter of jazz."