---
New York Venue Spotlight
Photo credit: 55 Bar
55 Bar, located at 55 Christopher Street between 6th and 7th Avenues in New York's Greenwich Village, is a funky dive bar that boasts its lineage from prohibition days. Notable musicians, both veterans and newbies, perform nightly. One popular travel website advises visitors to "Watch musical legends checking out the newcomers and veteran barflies chatting up first timers."
It might be blues or it might be jazz or it might be something new. Check out the website for who is playing. You'll see names you don't know along with New York stables like guitarists, Mike Stern and Vic Juris along with pianist, Jim Ridl and vocalists who will feature other great players with them.
Monday through Thursday, the early shows begin at 7pm with later shows starting at 10pm. Friday and Saturday early shows begin at 6pm with headliners coming on at 10pm. Sunday Early shows begin at 7pm with later shows at 9:30pm. Often, there is no cover for early shows, a moderate cover for headliners and a typical drink minimum. If you are going to see a popular performer, get there early as seating and space at the bar is limited.
A Place for Jazz in Newark
Photo credit: NJPAC
Co-presented by NJPAC and Wayne Winborne, Executive Director of the Institute of Jazz Studies at Rutgers-Newark, these free Jazz Jam Sessions attract ace musicians, from New Jersey and beyond, seeking to play alongside their musical heroes and peers. The 2019-20 series is curated and directed by pianist and bandleader James Austin, Jr. in consultation with the Jazz Advisory Committee of NJPAC's Community Engagement Department.
The jazz institute was founded in 1952 and is the most extensive jazz archive and library in the US. It includes more than 150,000 recordings and 6,000 books, and treasures such as Miles Davis's trumpet and Curly Russell's bass.
In 2016, Jazz Institute entered the club business with Clement's Place, a 75-seat venue done up in jazz memorabilia on the ground floor of an historical neoclassical Newark skyscraper. Minus the whiffs of cigar smoke and seal-fresh whiskey (Clement's pours beer and wine only), it's a throwback to the tight-knit jazz communities documented in the archives. The free jam sessions convene at 15 Washington Street, Newark every third Thursday at 7:30 PM.
The Jazz Hole Podcast
Photo credit: BTRtoday
Photo credit: BTRtoday
Host, Linus Wyrsch is one of New York City's most sought-after clarinetists and saxophonists. As such, he embraces a unique relationship with the jazz genre and its musicians. His podcast features the music of new talents from inside and outside of the New York circuit, and every once in a while, Linus is able to sneak in a major jazz artist, sometimes accompanied with a short interview.
Blue Note Label at 80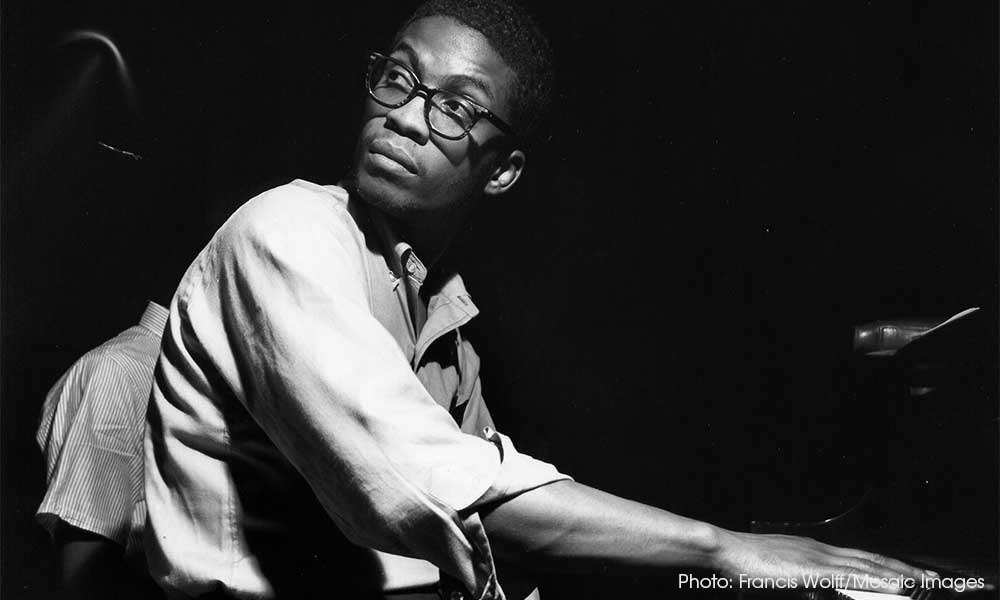 Photo credit:Francis Wolff
It was on 6 January 1939 that Alfred Lion, a German immigrant and jazz devotee, produced his first recording session in New York City with a pair of boogie-woogie pianists. In so doing, he founded the label that has become synonymous with jazz itself. Since then, Blue Note has steered and represented every aspect of the genre's ever-evolving history, including hot jazz, boogie-woogie, swing, bebop, hard bop, post-bop, soul jazz, avant-garde and fusion.
Legendary jazz label announces hugely extensive plans to mark its 80th anniversary throughout 2019. These will include vinyl catalogue reissues, the Blue Note Review box set subscription series, a documentary film and live events, as well as branded apparel, art prints of classic Blue Note imagery, streaming initiatives and more.
Find Local Jazz Jams
Check out
NJ Jazz Sessions
on Facebook for last-minute updates. Jam schedules often change, so please call ahead and keep us posted to update this calendar. Thanks!